Being active in summer…
…in the charming, blossoming village of Reith. Wander past lovingly embroidered courtyards, meander through enchanting gardens filled with flowers in full bloom.
It is such a wonderful feeling to stand in the midst of a meadow of flowers. Breathe in the fresh air, take in life in all its nuances and let yourself fall into a lake of possibilities. Whether the feeling can be captured? It can certainly be experienced.
Summer activities
SET OUT, TAKE ROOT & LOOK AFAR
At the break of dawn, when wisps of mist lie like a sea of woollen strands in front of the majestic Kitzbühel Alps, delve into another day full of activities. How about a hike, cycling towards meditative "me-moments" or diving from shallow gravel banks headfirst into pure summer freshness.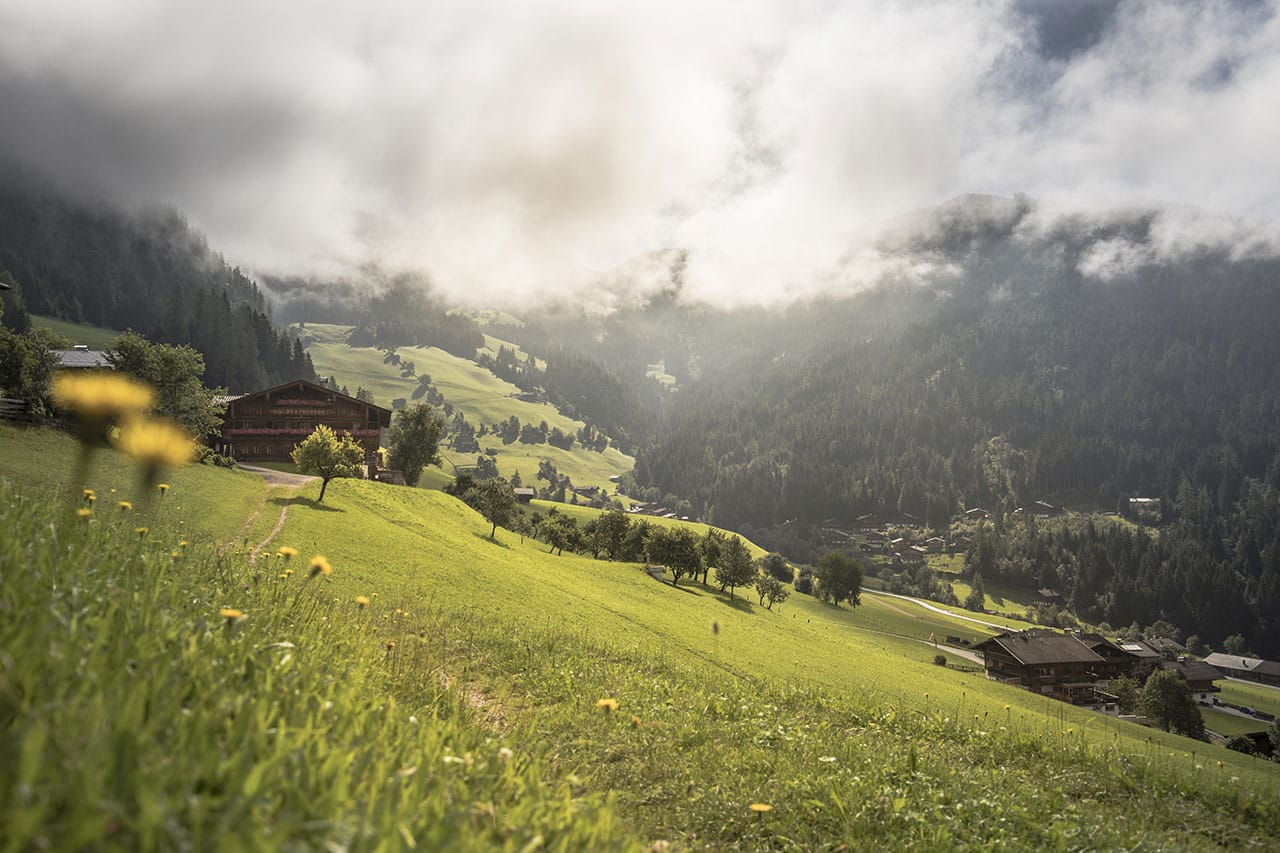 Being active in winter…
…In the Alpbachtal, the Ski Juwel amongst ski resorts. Forests dotted with gnarled tree trunks, deep snow-covered landscapes and majestic peaks. This is where Hygna is hidden. Lovingly encircled by Mother Nature, resting under a thick blanket of snow. Romanticism in its purest form. Encounter the atmosphere in sparkling alleys, during a winter walk and other experiences that warm the heart and soul.
Winter activities
LEAVE TRACKS, ENCOUNTER & ENCHANT
Wedel down towards the valley on powder-fresh slopes. Roam through magical winter forests. Feel the pulse of life on runners. Whichever way you choose to experience winter in the Alpbach Valley – you will find your way.